Super cute decoration for a happy atmosphere in your garden!
These funny chickens will bring a special surprise to your garden. All your friends and family members will be amazed when they see these funny chickens hanging and sitting in your garden or house.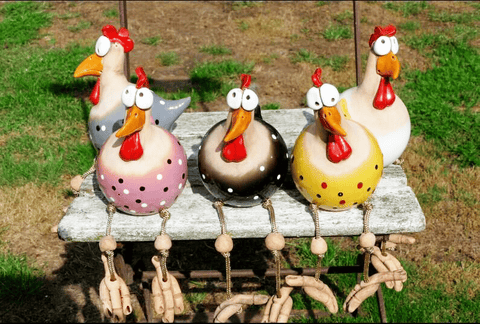 Surprise and delight everyone who passes by. A cute rooster that can make people happy when they see it.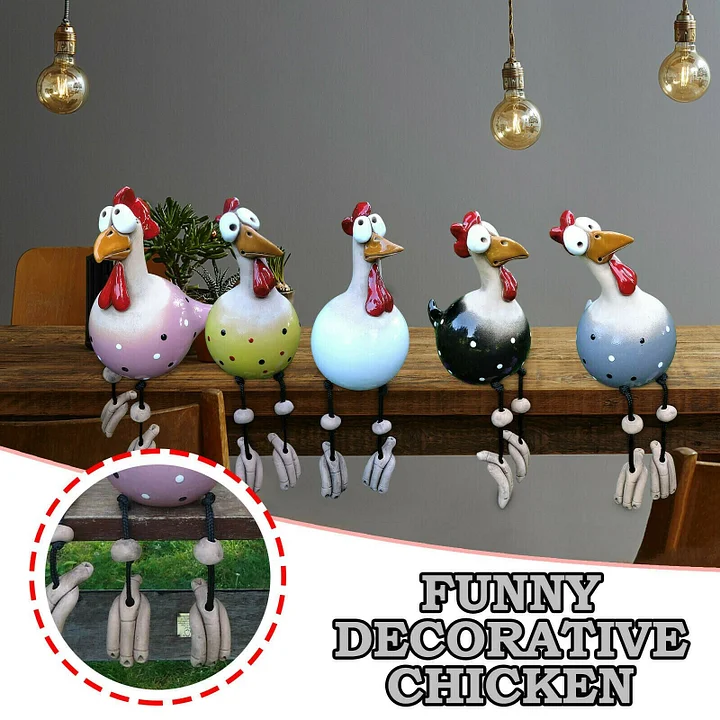 This beautiful piece of art can be placed in a garden and will make you a little happier just by looking at it with its beauty and special colours.
Each piece is carefully designed and engraved. Is strong and not fragile, the colour does not fade quickly, can be used for a long time.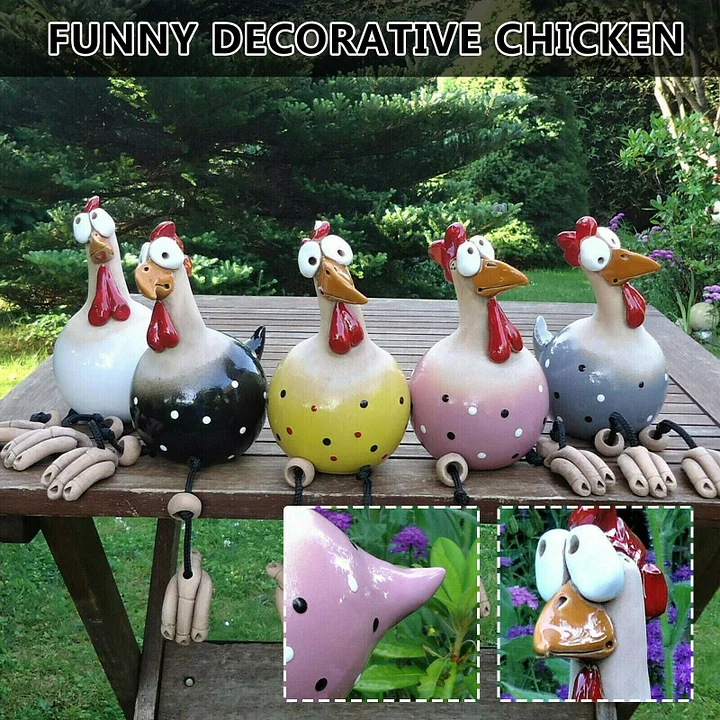 Its shape is very interesting. You can put it in the garden. It will make your garden different and attract the attention of your friends and family.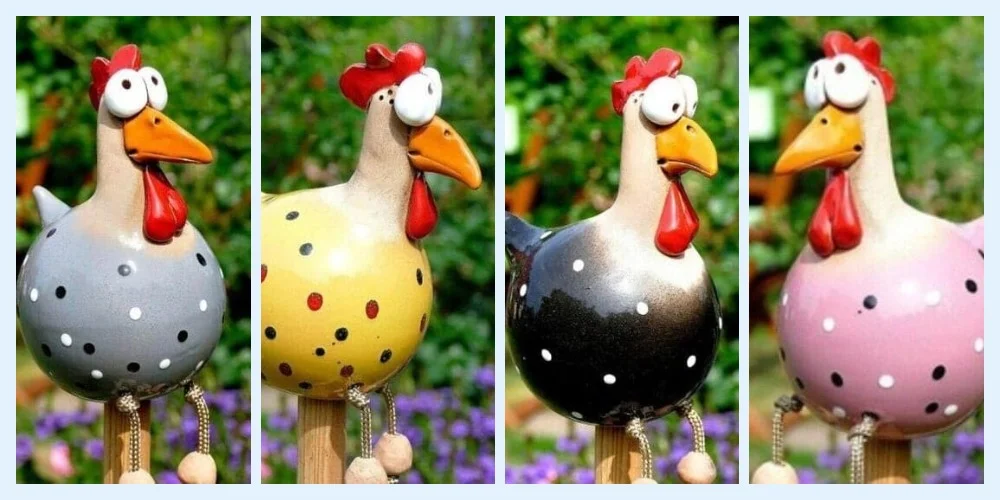 Specification
Material: high quality resin

Size: chicken 15×9×9cm + rope 10cm

Weight: 200g